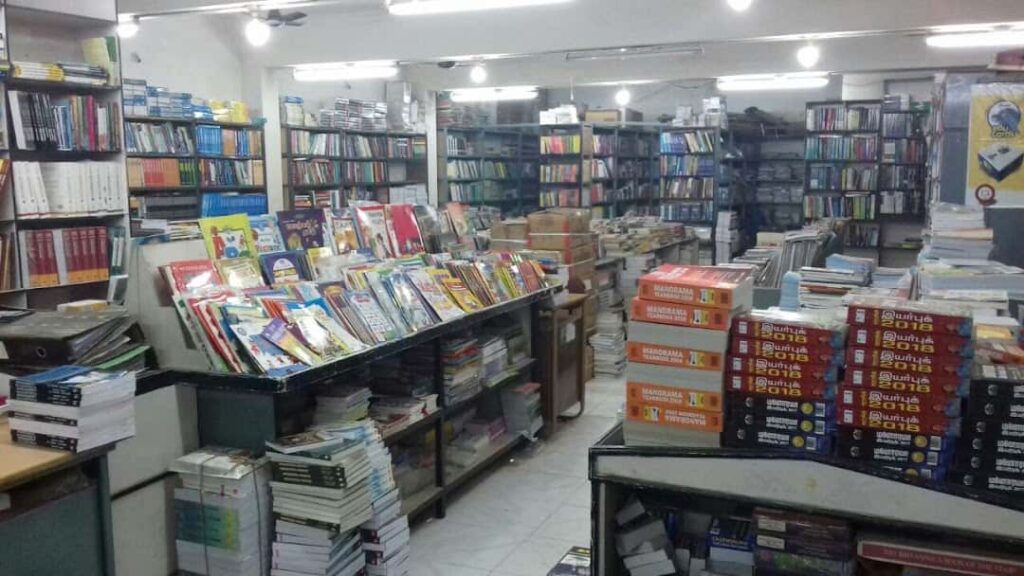 Selvi Book Shop was founded in 1992 by Selvi Soundrapandian with goal of bringing a quality bookstore to Maduari and also to contribute in the field of education. Mr. K.Sekar joined the store in 1995 and took it to next level and established itself as the largest retail and wholesale book shop in Madurai.

Today Selvi Book Shop is a place for book lovers of all ages. We have a fine collection of school books, college books, fiction, non-fiction, children's, General books, Competitive exam books, Tamil Books etc… We are also proud of our knowledgeable and caring staff who can match any reader with the perfect book.

We supply books for schools and college in Madurai region and to other parts of south TamilNadu. We are one of the notable participant in Annual Book Fair event conducted in Madurai. We also conduct book fairs in schools, colleges and various part of cities with aim to take the books to the doorstep of book lovers.